How will the school keep me informed?
The following diagram shows how we aim to keep parents informed about their child's needs and the support they are getting.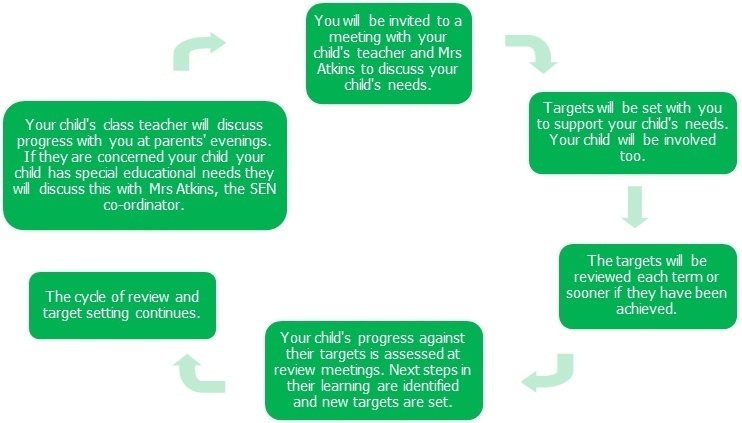 As parents, you play a key role in helping children with SEN reach their full potential and we aim to work in partnership with you. You will be asked to contribute your knowledge and experience of your child, so we can work together to provide for your child's educational needs. If we need to involve other professionals from outside school, we will discuss this with you.
Your child will also be asked for their views about the help they need and the progress they are making.
Click here to return to the SEN Information page.
Click here for this page as a document.